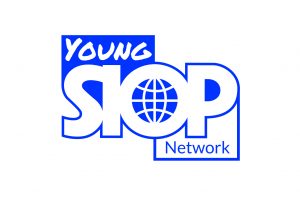 Don't miss the Young SIOP Network Educational Day and Expert Lunch!
The SIOP Board and the Young SIOP Network have put together a programme specifically designed for any SIOP members under the age of 40ish*.
*We're a group for early career researchers and professionals from all specialities from all over the world, but we welcome anyone who would like to join our Education Day talks
Whether you are a clinician or a researcher, these sessions will enable you to interact with experts and fellow Young SIOP members. Plan ahead to make sure you register for this day!
Educational Day Programme (Thursday, 21 October 2021 from 08:15 – 17:15 EDT)
To register for the Educational Day lectures and workshops, please go to the registration congress page here https://siop-congress.org/register/
Session Overview
Download the programme here
Young SIOP Expert Lunch (Thursday, 21 October 2021 from 12:00 – 13:30 EDT)
Due to the need to hold the SIOP Congress virtually this year, the Young SIOP Network Expert Lunch has moved online and will take place with a small, group Zoom call for each 'table'. We would love to encourage attendees to still share a meal during the call, be it breakfast, lunch, dinner or even a midnight snack depending on your time difference.
This year we have the following Experts attending the event:
Professor Marianne van de Wetering is hosting our Supportive Care 'table'
Dr. Cynthia Gerhardt is hosting our Psycho-oncology 'table'
Dr. Louise Soanes is hosting our Adolescent and Young Adults 'table'
Professor Leontien Kremer is hosting our Survivorship and Late Effects 'table'
Dr. Ligia Fu is hosting our Paediatric Oncology in Developing Countries (PODC) 'table'
Prof. Dr. Stefan Rutkowski is hosting our Brain Tumors 'table'
Dr. Stephen Hunger is hosting our Leukaemia 'table'
Dr. Hal Siden is hosting our Palliative Care 'table'
Dr. Jeffrey Dome is hosting our Kidney Tumors 'table'
Dr. Abha Gupta is hosting our Sarcoma 'table'
Dr. David Malkin is hosting our Cancer Genetics 'table'
Dr. Wade Kyono is hosting our Cancer Treatment in Disparate Communities 'table'
REGISTRATION is now open and available following the LINK https://www.eventbrite.com/e/young-siop-network-expert-lunch-tickets-161995136815
Please note that this event is only for individuals who have already registered for the SIOP 2021 Congress. Registration numbers are required to RSVP and will be verified.
Not registered for the congress yet? Register here https://siop-congress.org/register/

We'll be live tweeting the conference- follow along and join the conversation at @youngsiop