Congratulations to the winners!
Sam Lyvannak
Tarek Ahmed
Eman Sedhom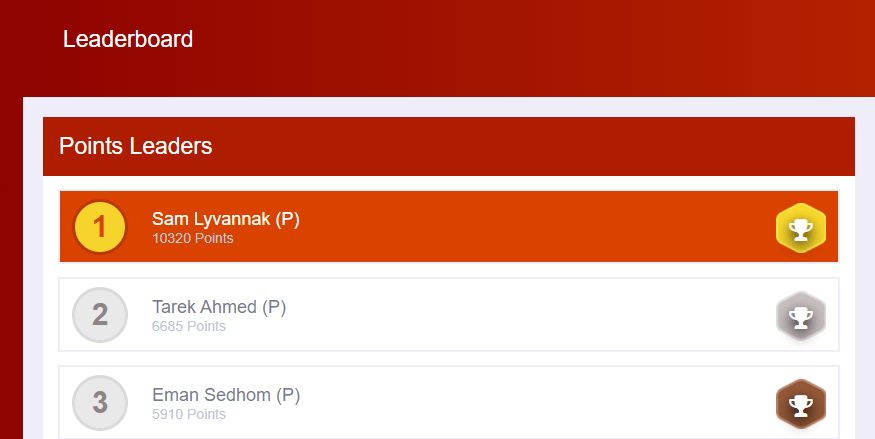 Be active during SIOP 2021 and win a prize!
Earn points for participation – join live sessions, visit booths, download materials, watch videos, chat with attendees…. the more you do the more you earn. Let's get started!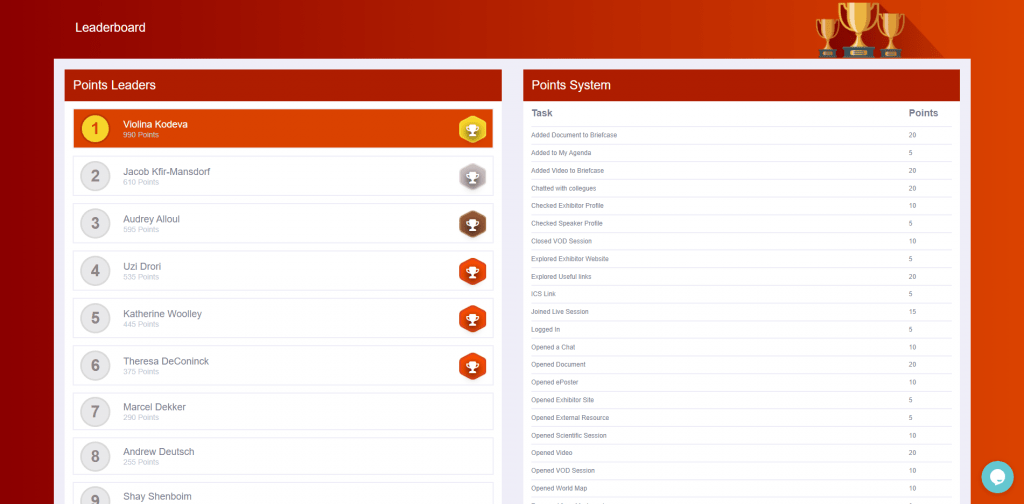 The Prizes
The top 3 leaders will win a free registration for SIOP 2022.
The Rules
The game begins at 6:00AM EDT (Eastern Daylight Time, UTC-4), Thursday, October 21, 2021
The game ends at 4:35PM EDT (Eastern Daylight Time, UTC-4), Sunday, October 24, 2021
Winners will be announced at the end of the game period under the Leaderboard menu and on social media, and notified via email
No cash substitute or exchanges for the prize.
Attendees whose company policies prohibit acceptance of a prize are not eligible to win.
Employees of Kenes Group and its affiliated companies, including distributors, are not eligible to win