Keynote 2: D'ANGIO LECTURE: FOCALIZED RADIOTHERAPY TO CONVERT THE TUMOR INTO AN "IN SITU", INDIVIDUALIZED VACCINE
Some things are too important not to share, which is why we are giving free access to selected sessions from the SIOP 2020 Virtual Congress to everyone interested in Paediatric Oncology.
We hope you enjoy this session and we look forward to seeing you at the SIOP 2021 Virtual Congress!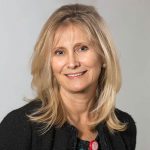 Silvia Chiara Formenti,
United States of America
Subscribe to our newsletter to get all the Congress updates.